Kirkdale Nursery
All plants and gardening products at one place
How to Choose Plants for Your Garden
You can always rely on plants from our nursery because we always put plant health first. Every plant leaves our nursery in the best condition and is guaranteed pest- and weed-free which you will be able to see for yourself. Choosing healthy, strong and well-established plants is the key but you are highly recommended to pay attention to some other factors that play a major role in the overall success as well.
At Kirkdale Nursery, we make sure that all our plants have optimal conditions for growth and if you want them to remain as beautiful as when they left our nursery, you should make sure that you provide them the best possible conditions as well. Before you start choosing plants for your garden, you should determine the type of soil in your garden. We have the soil test kit that enables you to test your soil for acidity-alkalinity. It may be true that different plants require different soil acidity-alkalinity but the majority of plants prefer neutral or slightly alkaline soil.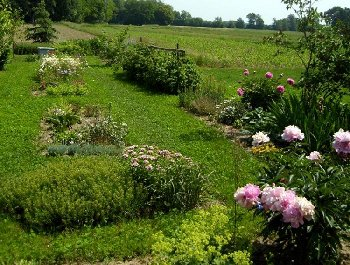 If the soil test shows that you have acidic soil you are highly recommended to improve your soil's pH level by adding some organic matter such as compost or soil conditioning products that help turn acidic soil into neutral soil. Another option is to choose plants that grow well in your current soil pH level. If you are not sure which plants are appropriate for the existing soil pH level, you can ask our experienced staff for advice. They will be more to happy to help you select suitable plants. In addition to pH level, you are also highly recommended to determine whether your soil is well-drained or waterlogged and either adjust the soil to the chosen plants or plants to the existing soil. Again, you can always ask our staff about your options.
Most plants require lots of direct sunlight. For that reason you should determine how much direct sunlight your garden receives per day. If it receives at least 5 hours of direct sunlight per day, you can choose just about every plant but if your garden is located in a shady area you may not be able to achieve success with every plant. On the other hand, there are also plants that do not tolerate direct sunlight and need a shady or partially shaded area. At our nursery, you can find plants that are suitable for both sunny and shady areas. Which ones are suitable for which area is listed on the plants' labels but you can also ask our employees to help you with selection. You are also highly recommended to determine whether your garden area is sheltered or windswept because some plants are very sensitive to wind. Our plant labels include that information as well.
Another important thing in selection of plants, especially flowers is to determine whether they are annuals or perennials. Like the name suggests, annuals need to be planted every year, while perennials are virtually eternal if taken good care of. If you prefer convenience, you are highly recommended to choose perennial plants because they require less care and attention. On the other hand, some perennials may require a year or two to grow to their full size which is why it is recommendable to choose some annual plants as well to fill the empty spaces around perennials. Some annual plants are very convenient as well and if you allow them to lose seeds they will come up on their own the next year.
If convenience is important to you, you are also recommended to choose plants that are native to your area because they are adjusted to the conditions in your area and are less susceptible to pests and diseases. Inform yourself about plants that grow well in your area or ask our experienced stuff for advice. After all, our nursery is specialized in propagation of plants that grow well in North West England. We offer a rich selection annual and perennial flowering plants, shrubs, ground covering plants, fruit and ornamental trees as well as numerous fruit and vegetable seedlings.
Height of plants is another thing you should pay attention to when choosing plants for your garden. The labels include the height a particular plant achieves when mature but if you are interested in tall or short plants only, ask our employees to show the plants of desired height.