Kirkdale Nursery
All plants and gardening products at one place
Kirkdale Nursery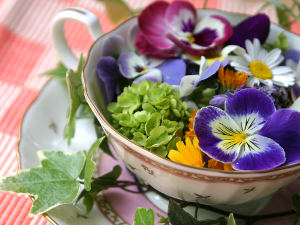 Kirkdale Nursery offers beautiful flowering plants, ground cover plants, evergreen and flowering shrubs, ornamental and fruit tress as well as vegetable seedlings of highest quality at competitive prices. Plants at our nursery are provided optimal conditions for growth and can be immediately planted into your flower and vegetable garden. We pay a lot of attention to plant health and care, and we guarantee that all plants leave our nursery in the best condition. All plants at our nursery are pest- and weed-free because only healthy plants can beautify your garden with colorful blooms and delight you with delicious fruits and vegetables.
Most of our plants are grown in a greenhouse that protects them from frost, drought and unfavorable weather conditions while providing them the required amount of light and fresh air through advanced ventilation system and roofs that can be opened. That way we make sure that all our plants have enough time to adjust to the local weather conditions which allows you to plant them outside as soon as they leave our nursery. Our computerized watering systems provide every plant the required amount of moisture. We also pay a lot of attention to soil quality and fertilization in order to provide every plant all the necessary nutrients it needs to grow strong and healthy.
Every plant at our nursery is labeled. Each label contains the plant's botanical and common name as well as the basics of the plant's care and special requirements. That way you will not have any difficulties with identification if you purchase several different plants nor their basic requirements such as the optimal soil conditions, the required amount of direct sunlight, watering frequency and other plant's needs. If having any additional questions about plant care, our knowledgeable and experienced staff will be happy to provide you all the necessary information. They will offer you advice on plant care as well as help you choose plants that grow best in your region and climate, plants that grow well in shady areas, plants that are good companions, etc. Our employees will also give you an advice on soil testing and soil improvement of necessary.
We are specialized in propagation of native plants that grow best in North West England including annual and perennial flowering plants, ground covering plants, shrubs, and the famous baobab fruit tree, fruit and ornamental trees as well as various fruit and vegetable seedlings to delight you with delicious fruits and vegetables. In addition to native plants, we also offer a large number of other plants that grow well in North West England including many rare and exotic perennials. At our nursery, you can also find a large number of houseplants including cacti, succulent plants and orchids to beautify your home or office. Be sure to check our offer of houseplants that are known for their superb indoor air purification abilities.

We are aware that successful gardening requires much more than planting healthy plants and for that reason we also offer our customers quality gardening tools that makes garden maintenance works a lot easier. You will be surprised what a difference a quality gardening tool can make. We offer the top quality hand tools including spades, hoes, garden forks, wheelbarrows, rakes, leather gloves and other tools every dedicated gardener needs at hand but you can also choose between quality power tools that will make your garden works even easier and less physically strenuous.
At Kirkdale Nursery, you can also find all the necessary fertilizers including organic ones, watering products, pest and weed control, plant protection and support, decorative stone, garden netting, soil conditioning products and houseplant care products. Our knowledgeable and experienced staff is always available for any questions you may have about plant care and successful gardening. Our offer also includes a large number of very useful gardening books and publications where you can find more information on successful gardening, garden decoration ideas, plant care, lawn care, pest control, garden compost, etc.
At Kirkdale Nursery, plant health and customer satisfaction come first. Check our offer of plants and other gardening products and make your garden a success.